360 ° rotatable, faucet adapter
360 ° rotatable, faucet adapter
Features:
3-mode spray: spraying, spraying + showering and showering
High quality material: Made of high quality ABS + 304 stainless steel + silicone, good flexibility, acid-proof and wear-resistant.
Three modes: multifunction, three outputs, different water pressures. Can be adjusted as needed to match the faucet regulator. One button to switch water mode, very convenient to use.
Size: 8.5 x 5.3 cm, external thread: approx. 2.4 cm, internal thread: approx. 2.2 cm, very convenient to use.
Rotatable 360 °: Sprinkle area adjustable 360 degrees, saves a lot of water, it can be rotated 360 degrees, makes cleaning vegetables, plates and other kitchen utensils easy, easy to install and clean.
Versatile: Removable, prepare two or three at home, can be used for a whole year, suitable for 99% taps. Practical, saves time.

Notes: Only suitable for taps with a caliber larger than 2.2 cm
It has a 360-degree nozzle and a unique 3-mode spray function that allows you to effortlessly clean your sink or wash your groceries with ease!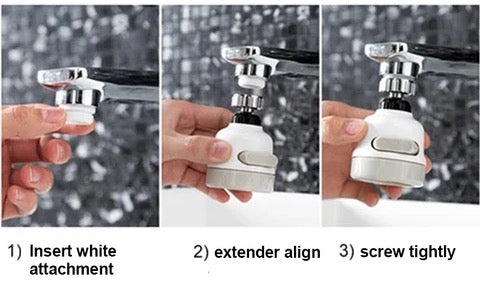 Compatible with most round tap heads. Not compatible with square tap heads.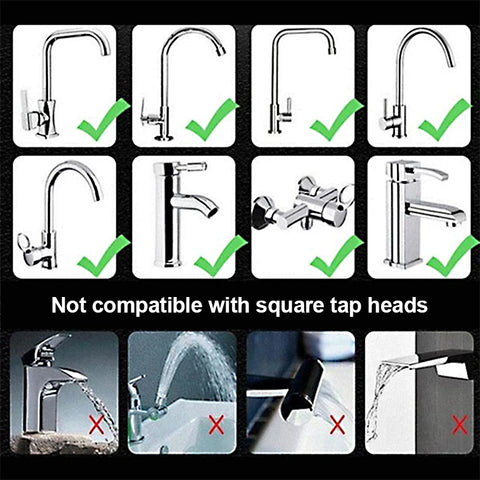 Specification: