3D Phone Screen Magnifier
-> Free shipping

Are you still worried about the screen of your mobile phone being too small? Our 3D mobile phone screen magnifier SOLVES THE PROBLEM!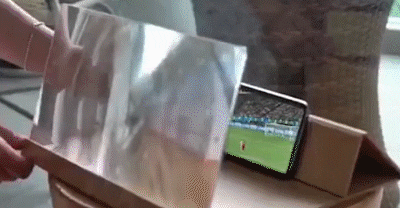 It is LIGHTWEIGHT and CONVENIENT, the Magnifier provides AFFORDABLE and clear magnification that you can take with you wherever you go.
Product features:


BEST VIEWING EXPERIENCE - Uses HD optical amplification technology, no power supply, no cost, energy saving and environmental protection.

SUITABLE FOR ANY MOBILE PHONE -

Mobile phone screen magnifier with foldable holder stand compatible with all smart phones. It is also suitable for all different occasions - indoor, camping, travel, leisure, etc.

EYE PROTECTION -

With the magnifier screen you can see and read even far away from the phone. This can be better to protect your eyesight and reduce the damage caused by radiation
Excellent viewing experience Enlarges your screen 1.5 to 3 times to make your smartphone videos clearer and easier to view, and to reduce the discomfort and fatigue caused by prolonged viewing
Best choice for Christmas gift screen size: 12 inches; Size: Approx. 26 x 19 cm / 10.6 x 6.3 inches; 100% compensation for logistical damage; Suitable for any mobile phone; the best gift for your friends or family members
How To Use:
SIMPLY move the screen up from the folded position, PULL on the smartphone holder located on the base behind the screen to flip it up, and place your cell phone in the horizontal/sideways view position.
Package Includes:
1 x 12-inch mobile phone screen amplifier bracket