6-Sided Multi Angle Measuring Ruler
Say goodbye to your fragile angle tool ❌
Our six-sided angle measuring tool,
✊ a best help in life. ✊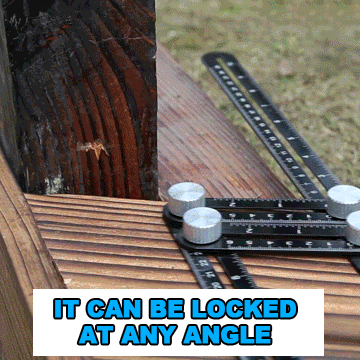 PROPERTIES:
 🏆  This angle measuring device 2.0 is equipped with engraved markings (inches and centimeters) which are perfect for precise angle measurements. It is made from 5mm aluminum alloy with sturdy metal buttons and bolts. It is more durable and of higher quality than plastic. With 6 adjustable, 2-sided arms, you can create a custom stencil for any job. Use it to denote tiles, flooring, bricks, lumber, laminate, metal, and more!
🏆  Simply place the measuring ruler on your work area, slide the rulers into the shape you want, and tighten the screws. The innovative angle measuring device can be used as a template for cutting your workpiece.
🏆  Create layouts in tile, brick, stone, lumber, laminate and more. It's handy for making portholes, arches, cuts, and any project you can think of. Perfect for professional builders, craftsmen, engineers and DIY enthusiasts.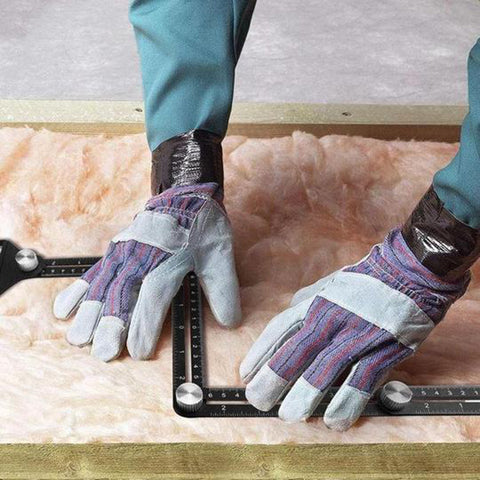 PACKAGE INCLUDES:
1 x 6-sided multi angle measuring ruler