Breathable Soft Daisy Sneakers
Discover the lightest and most comfortable shoes on the market. The first shoes that guarantee you a better feeling than slippers thanks to their flexible fabric that adapts to your morphology. 

Sleek, seamless design for maximum comfort
Designed with a light and resistant fabric
Antiperspirant technology
Thick, comfortable sole
Shoes for men and women
It promotes better posture and relieves plantar pain.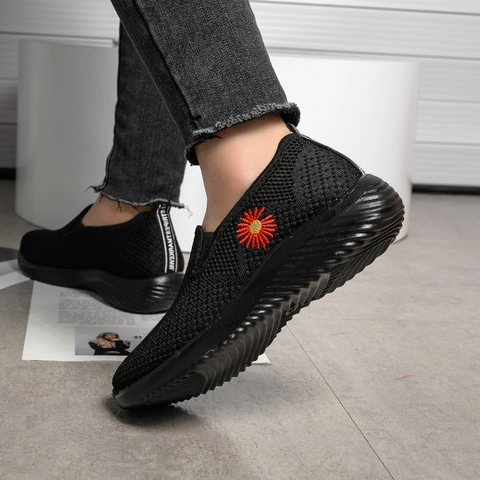 | Lightweight, breathable shoes
Our shoes have been designed using a lightweight and resistant fibre fabric for greater comfort and better heat evacuation. No more problems with odour or perspiration, even during the summer your feet can breathe! Light and comfortable, they will be perfect for your daily trips, during your sports sessions and even when you work.
Thanks to its pro-comfort technology, you will no longer be afraid to walk and make the most of your days.
| A thick sole to ensure comfort
The flexible and breathable shoes are designed with a thick sole to absorb shocks, support your foot and improve your posture. With every step, your ankle and knee joints are protected. A cushioned sole is ideal for preserving your joints during your sports sessions or in your daily life (at work, at home, outdoors, etc.)
The sole of the shoes is also designed with non-slip material to ensure greater stability when walking.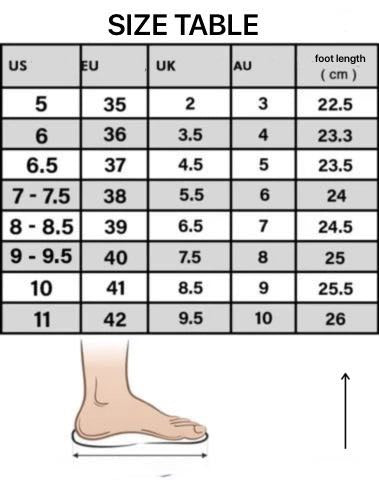 PACKAGE INCLUDED