HDTV 4K CABLE ANTENNA
📺 Free lifetime cable TV! 📺
Free for LIFE: In any country in the world , you will never pay expensive cable or satellite fees again! The HDTV antenna can show all of your local news, weather, sitcoms, children's programs and sports broadcasts absolutely FREE.

Thousands of channels completely FREE!

Access your local news, sitcoms, sports channels, educational content, etc. and avoid expensive cable or satellite connections. Enjoy high quality over-the-air broadcasts. The ultra-thin, inconspicuous HDTV antenna has a range of 120 miles and can be placed anywhere in your home, with the antenna constantly searching for new channels.

WORKS IN ANY COUNTRY!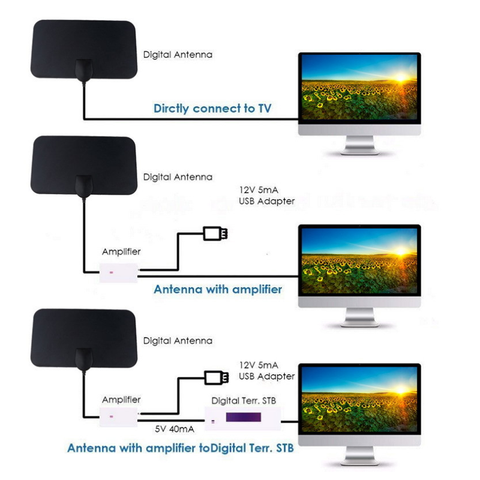 How does this work?
No internet is needed

, all you need to do is connect the HDTV antenna to your TV, plug in the amplifier's signal booster and search for the channel (the channel search may take about 1 hour). It works on new smart TVs as well as old TVs!

Venues, sitcoms, sports channels, educational content, adults, movies, pay channels, etc.

Avoid Paying for Expensive Cable or Satellite Channels, Free Channels for Life!
Details:



Receive tons of free and paid digital channels

Free shipping worldwide

We can send to any country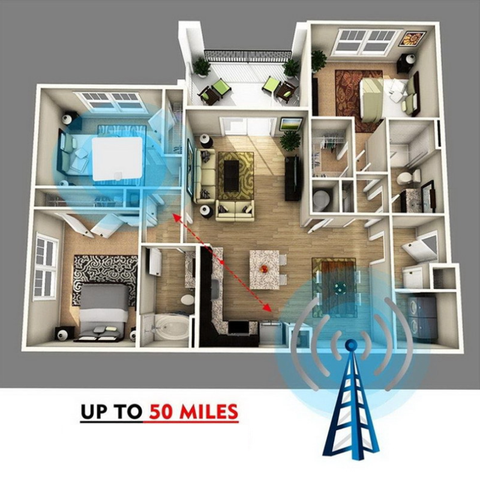 More information:



Slim, powerful design: slim, soft and light so you can hide behind the TV, put it on the table or tuck it in a window
Long cable: A long coaxial cable makes it easier to position the antenna at the best reception location in your home. The antenna can be powered from an electrical outlet or the USB port on a TV.

Compatible with HDTV from various digital terrestrial radio stations (DVB-T, ISDB-T, DMB-T / H, ATSC) and DAB / FM.
Please note: We may send you a different HDTV depending on your country. This model works in some countries, and we have another model for countries not listed. But they both work the same.
Package Included:
1 * HDTV 4K CABLE ANTENNA