Magic glass repair fluid
It's always a struggle when the glass is damaged because we have no choice but to replace it. No longer! We are pleased to introduce glass repair fluid to you.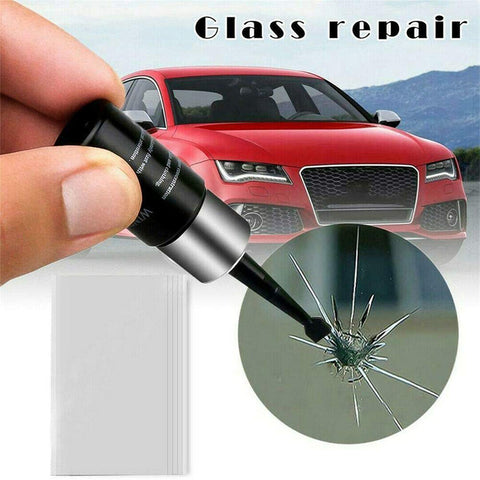 FAST ACT as you can FULLY REPAIR in just 20 minutes. It features a LIQUID REPAIR RESIN that comes pre-mixed and ready to use, so no mixing or heating is required. It is a GUARANTEE TO SAVE MONEY and TIME.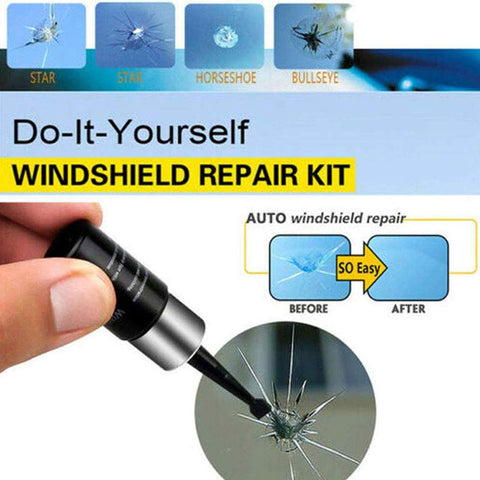 CHARACTERISTICS: 
Easy to clean and no repair residue
Creates an invisible, undetectable repair in damaged windshields or other laminated glass for windows.


Fast treatment
Minimizes the appearance of cracks and prevents them from spreading in just 20 minutes.


Improved Repair
Fluid The fluid in this repair kit is upgraded to a shear strength of 20PA, a non-yellow resin five times stronger than glass, a highly penetrating adhesive that fills the air space that joins the loose glass.


It can repair various types of crack damage.
It can repair glass cracks, spider web, star damage, and combination breaks.

SPECIFICATIONS: 
Weight:  20G
Size:  21 * 11 * 2.5CM

Package: 

1 * a glass repair liquid