Multitool Pen Set with Screwdriver, Ruler, Level Gauge, Touch Screen Stylus, Ball Pen
🔥 The portable multitool screwdriver for pens is an innovative, practical and space-saving tool.
🎁
PROPERTIES:
THE LATEST GADGET FOR BRICOLAGE ENTHUSIASTS: The incredible features and perfect design make it your most reliable partner on your weekend projects!
7 MINI TOOLS FOR THE PRICE OF ONLY 1: Our ergonomic, hard-wearing pen tool means a handy tablet and smartphone, a ruler, a spirit level, a screwdriver, a handy Phillips screwdriver and a pen!
DESIGNED FOR TIME REVIEW: Unlike flimsy alternatives, our multi-tool has no moving parts that can easily break, and the silver color makes it easy to find and never lose!
THE PERFECT GIFT FOR THE WHOLE FAMILY: Surprise your father who loves DIY projects, your mother who needs a multi-tool for the car, or introduce your children to the amazing world of the 007 multi-tool devices!
❗ Maximize your productivity and save valuable time, effort and money!
Unlike bulky and inconvenient tools, our multi-tool pen can be easily carried in your pocket or you can even leave it in the car and always have a complete tool kit.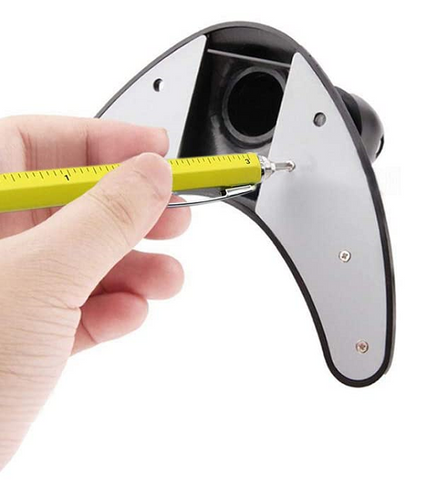 🌟Read the most important tools for hobbyists!
Tablet pen and smartphone: use your device even when your hands are dirty
Rule of thumb and metric ruler: Measure everything spontaneously with information in inches and centimeters

Level gauge:

Make sure your next woodworking project is perfect
Screwdriver: the most basic and useful tool in your arsenal
Flathead Phillips Drill: make the Most of Your Power Tools
Pen: so you can write what you need on almost any surface!
🎁PACKAGE INCLUDES:
1 x Black & 1 x Silver  Multitool Pen