Premium square hole drilling tool
->Kostenloser Versand
2 pieces: 1/4 inch (6mm) + 3/8 inch (9.5mm)
3 pieces: 1/4 inch (6mm) + 3/8 inch (9.5mm) + 9/16 inch (14mm)
4 pieces: 1/4 inch (6mm) + 3/8 inch (9.5mm) + 9/16 inch (14mm) + 5/8 inch (16mm)
Top notch square hole drilling tool makes your home improvement life so much easier:
Why waste time and energy trying to chisel on the square hole and get frustrated with your tool? This amazing square downhole drilling tool will be your rescue!

Make your square holes effortlessly and perfectly with this premium square hole drill. It helps avoid frustration and saves you time as you get on with your chores.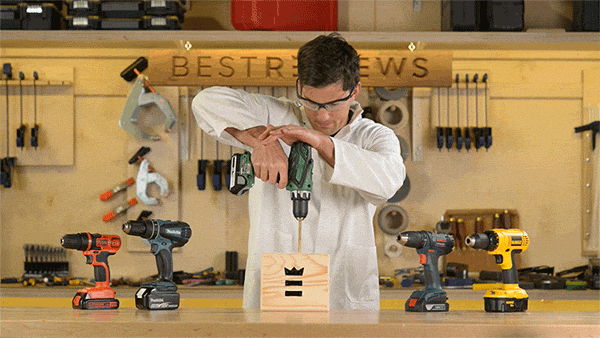 Product features:
Square hole drilling machine for woodworking

Reduce the labor intensity of construction workers, accelerate the construction speed and lower the construction costs for the construction, installation, renovation and decoration industries.

Make Use of Things: Square Drills are mainly used for woodworking.

Various existing drills can only machine a circular hole, the square hole can not be machined, to machine the square hole, the hole needs to be drilled or the raw machined hole cut, then chisel by artificial hand. The utility model in the bore drilled through the rotating body, while the effect of the application of the impact force on the outer body, the crushing material was transferred round hole and square head wall, a one-time machining of a square hole and the dust can leak broken slag from the pipe.

By using different specifications of square hole drill and the corresponding power of square hole machine, you can make square hole to meet the requirement.
Specifications:
Material: high speed steel.
Hardness: 56HRC.
Clamping Shank Diameter: 1/4 INCH (6mm), 3/8 INCH (9.5mm), 9/16 INCH (14MM), 5/8 INCH (16MM)
Terr Medium Terrible Diameter: Overall Length: 19.5cm / 7.68 inches; Diameter: 6.8mm / 0.27 inches

A square hole drill cannot be used for an electric drill. A square hole drilling machine (mortise and tenon machine) must be used for square holes. Mortise slot and tenon square hole, drilled from the terrible + outer sleeve in the center of the combination.
Package includes:
TYPE 1: 1/4 inch (6 mm) + 3/8 inch (9.5 mm).
TYPE 2: 1/4 inch (6 mm) + 3/8 inch (9.5 mm) + 9/16 inch (14 mm).
TYPE 3: 1/4 inch (6 mm) + 3/8 inch (9.5 mm) + 9/16 inch (14 mm) + 5/8 inch (16 mm).