Skin Relax Jade Roller Massager
💆‍♀️Facial Roller Massager, Face slimmer roller, Puffy face roller, Eye Roller Massager, Body Massage...... ALL IN ONE!!!💃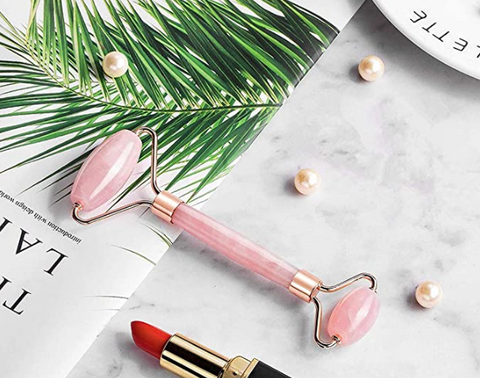 FEATURES
✔ENJOY NATURAL AND HEALTHY MASSAGE:

Jade facial roller made from 100% natural premium jade stone, anti-aging, anti-wrinkles line, reduce dark under eyes, better skin and health without any chemicals or irritants.

✔DOUBLE HEAD DESIGN:

Jade Roller has a double ended roller to accommodate different facial areas: the smaller roller for eye area, while larger one for neck, face, arms etc. Roll the product in an up and out motion from the neck toward the forehead.

✔RELIEVE STRESS:

Jade roller not only promotes lymphatic drainage, but also a great stress reliever. The cooling surface of jade stone roller encourages relaxation in the muscles around your face, gives a super smooth feeling on skin which also helps reduce headaches or other muscle pains.
✔PERFECT BEAUTY GIFT: Our Jade Roller Massager is suitable for different ages, a special beauty gift for your mom, grandma, wife, daughter, sister and friends.
SPECIFICATIONS
Material:

natural jade

Color:

pink

Size:

145*55mm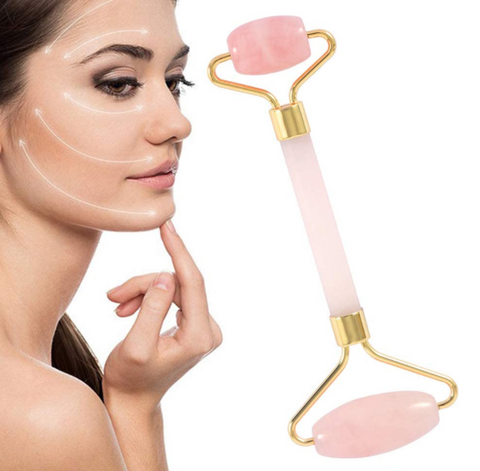 PACKAGE INCLUDED
 1 * Skin Relax Jade Roller Massager