Trampoline water sprinklers
"Trampoline Water Sprinkler"
✨Water park at home! 😘
Characteristics:
💧Let's have a party for kids in the hot summer💧 - Trampoline water sprinklers also reduce the temperature on the trampoline by 25 degrees! Let the children play freely in the courtyard and spend the cool summer.
🌊Multi-functional area of ​​application🌊 - The trampoline water sprinkler is not only used for a trampoline, but is also ideal for watering and cooling the lawn in the garden. It's more than an outdoor water toy for kids. You can put it on the grass and use it as a lawn sprinkler.
⛲Durable & Safe & Easy Installation⛲ - Ties the tape for any size trampoline shell ! It connects directly to the network. The installation of fully assembled systems takes less than a few minutes. The tube is attached outside the trampoline net so that your active child does not accidentally grab it while jumping.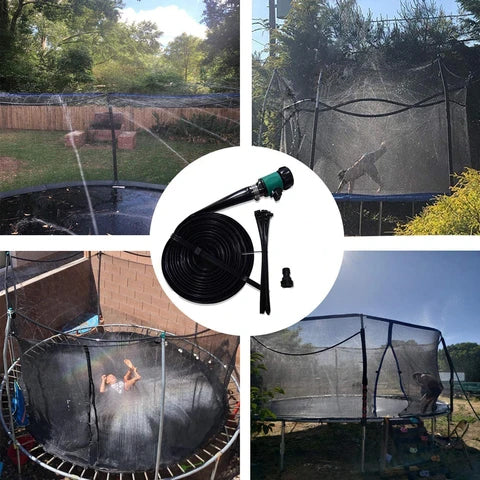 Specifications:
Material: PVC faucet interface
Package size: 20 * 15 * 5cm
Weight: 250 g
Color: green / orange
Length: 8 m / 12 m
Package includes:
1 * trampoline water sprinkler: 1 * interface 1 * water pipe 25 * zip ties